Tank Defender
Tank Defender is an addicting and fun defense game. This is one of several war games that we have the pleasure of presenting.
Tank Defender game plot
During the gameplay of "Tank Defender," the invaders continuously attack from all sides. Your entire country's cities and lands are being bombed by the enemy air force. You must shoot at them and intercept their bombs before they reach the ground. Always stay alert and focused.
There is no sign of a truce from the invader, so get ready for a long and exhausting battle. Are you ready to defend your homeland? Don't waste time, start now!
Tank Defender How To Play
How to play Tank Defender? Playing Tank Defender is easy and addictive. First of all, you can decide whether to shoot manually or automatically. You can move the tank from right to left and vice versa and aim the cannon at the target. During the game, you collect ammo, lives, protection, time, and points.CONTROLS - If you play on a Computer: use the mouse to direct the cannon at the target, use the left and right arrow keys, or the "A" and "D keys", to move the tank. - If you are playing on a Mobile Device: use the virtual buttons on the bottom game screen (left and right arrow buttons to move)Note: In the center, you can select auto-fire for convenience, otherwise, you must tap the target you want to take down in order to aim and fire.How many points will you score playing Tank Defender? Show us how good you are at tank games. Play now!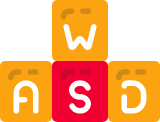 Consent Management Platform by Real Cookie Banner