Do Not Touch The Border
Do not touch the border; Don't have many hours? Don't want to get into a game that's too long to play? Don't like complex games? Play "Don't Touch the Border"! It's very basic: You need to move a ball, but it must not touch the edges. It is an easy and speedy game, which will occupy your free time! "Don't Touch the Border" is a game that will test your abilities and your tolerance. Go as far as possible and get the best score.
Do Not Touch Fast-paced and addicting, The Boundary is a game that will put your timing and reflexes to the test. Several well-known clicker games, including Capybara Clicker, Planet Evolution: Idle Clicker, Planet Clicker 2, Candy Clicker 2, and Sword Merging Simulator, are combined in one game.
The game's simple goal is to steer the bouncing ball around a variety of barriers without touching the edges. The game begins out simple, but it gradually gets harder as the obstacles get harder to avoid. To avoid striking the borders and advance through the stages, players must precisely timing their jumps and moves.
Players can acquire money as they advance through the game and use them to upgrade their ball and unlock new skins. Power-ups and bonuses are also included in the game to aid players in completing the stages.
Do Not Touch The Border's utilization of components from well-known clicker games is one of its distinctive aspects. A charming capybara can be clicked to gain money in the Capybara Clicker function, while planets can evolve by being upgraded by clicking on them in the Planet Evolution: Idle Clicker feature. Whereas the Candy Clicker 2 function has players clicking on candies to earn coins and upgrade them, the Planet Clicker 2 feature has players clicking on planets to do so. A last obstacle awaits players in the Sword Merging Simulator feature.
Do Not Touch The Border How To Play
Keep your mouse on the ball. Guide the ball's movements so that it never touches the edges of the game.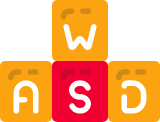 Consent Management Platform by Real Cookie Banner