Ninjago
"The Ninjago Keytana Quest" is an adventure game in the category that will test your ninja skills and puzzle-solving abilities. Players take on the role of either Jay or Kai, two Ninjas on a quest to retrieve the powerful artifact known as the Keytana and defeat the evil Unagami.
The game features fast-paced combat and exploration elements. Players must defeat enemies, overcome obstacles, and collect power-ups to progress through the levels. The game also includes boss battles and a unique upgrade system that allows players to enhance their character's abilities.
As you navigate the levels, use the left and right arrow keys to change lanes and avoid enemies. Along the way, you must also collect swords to aid your quest. But be quick, as you are playing against time and must collect as many swords as possible before the clock runs out.
The gameplay is simple and fun. As you progress through the levels, the difficulty increases, challenging new and experienced players. With stunning graphics and an engaging storyline, "The Ninjago Keytana Quest" will provide hours of entertainment.
So, get ready to save the day and have fun with more Lego Ninjago games on our page. Join the action, choose your hero, and embark on an epic journey to retrieve the Keytana and defeat the evil Unagami. Good luck with all your ninja adventures!
Ninjago How To Play
Use The arrow keys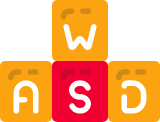 Consent Management Platform by Real Cookie Banner