Machine Carnage
Do you like war games? Help the soldier to destroy all the enemy robots with his gun in this War Robot Game.
You are a soldier on a very special mission, you have to break into a runaway factory, shoot down the robots that want to stop you, walk the walking paths and most importantly collect all the gold you can and is perfectly ready for it.
Machine Carnage How To Play
In this War, Robot Game helps the soldier to eliminate all the enemy robots with his weapon. Avoid all the shots of the robot and get as many coins as you can. - Play Machine Carnage Free and Enjoy!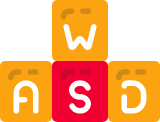 Consent Management Platform by Real Cookie Banner