Goblins vs Skeletons
Goblins vs Skeletons is a fun arcade game where we control both sides and only have to get the goblins across.
We can control goblins and skeletons in the game. Our goal is for the goblins to cross and the skeletons to fall into the lava. It would be okay if you were thorough not to cross the skeletons. Our time ahead is getting less and less, making it more confusing. Goblins vs Skeletons is an arcade game design for us arcade game lovers. It is fun and challenging for us.
Goblins vs Skeletons How To Play
Use the left and right arrows.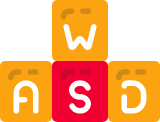 Consent Management Platform by Real Cookie Banner